Podcast: Play in new window | Download
Most people haven't heard the term side hustle and it is a term I only learned about a few years ago.  It's not a bad word and has nothing to do with illegal activity.  I have no intentions of steering you in that direction. 
What is a side hustle?
Entrepreneur.com defined a side hustle as this, "A side hustle is a way to make some extra cash that allows you flexibility to pursue what you're most interested in. It can also be your true passion – a chance to delve into fashion, travel or whatever it is you care about the most without quitting your day job.
I like their definition but my definition would be this: A second job you can enjoy (or not) that can be considered a fall back job if your investigation career doesn't go as planned.  You can grow your side hustle job if needed or have it be a supplement income when times are slow in the private investigation field.
The answer in my opinion is yes and no.
Do all private investigators need to have a side hustle?
The answer in my opinion is yes and no.
Yes because some investigation companies are very seasonal for both self employed private investigators and for those employed with an investigation company. 
It doesn't hurt to have a hobby that brings in money when your main form of income (main hustle) is slow.  Self employed private investigators or business owners don't have the option of filing for unemployment when work is slow.  Having a side hustle gives investigators the piece of mind that if things do get slow the side hustle will help pay the bills until things get back to normal.
No because there are plenty of investigator with a business of their own that does very well.
Do I have a side hustle?
Yes I have a side hustle.  Blogging is my side hustle.  I have more than one blog that I write for and I can work on it during my free time (when I have it).  It's not an overnight thing where you start blogging and make a ton of money and it takes awhile to build a following on each blog. 
I have had the most fun writing for the P.I. Advice Blog over the years and that is probably why I have created so many videos and podcasts for the blog.
Do I know anyone else that has a side hustle and is a private investigator?
Of course I do.  I have worked with many private investigators over the years.  Many of them have hobbies they make money from to supplement their income (because they don't make enough) and others have a side job that just adds to their income (because they just want more money). 
What side hustles have I come across over the years?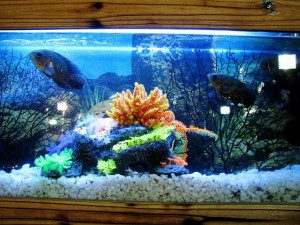 Fish Tank Maker
One investigator I worked with learned how to make fish tanks.  He then started buying supplies to make tanks and made side job out of it.  He really enjoyed having a fish tank and it was a great paying hobby for him.  It wasn't going to pay all of his bills but it was something to bring in some money when times were slow.
Writer
This investigator was an author and enjoyed writing.  When I first met him he was writing a book though I never saw it.
Ebay Flipper – Stock Trader – This guy hustled
A friend of mine is an Ebay Flipper.  He purchases things from the Good Will and garage sales and flips the items for a profit on Ebay.  He has actually done pretty well for himself over the years.
The same guy also traded stocks for awhile and made a little money doing that as well.
Taxidermist
I have friends that enjoy hunting in the Northwest.  One friend in particular almost matched his full time income as a private investigator by starting a Taxidermist business.    He specializes in a particular type of taxidermy and has built up a clientele and has made a decent additional living.  He doesn't need the extra money but it helps pay for his hunting and fishing toys.
Website Builder/ T-Shirt Designer
This guy was the ultimate side hustler.  He made more money with his side hustles then he did working for a company as a private investigator (and he was a pretty decent private investigator).
He built websites for small companies who didn't have a website to represent their business. Sometimes he did it for money and other times he did it as a trade.  One time in particular he built a website for a guy who sold custom knives and received some pretty cool custom knives as payment.
When he told me about his T-Shirt design side hustle I was jealous.  He made designs for an online company that printed things on shirts, cups, pens, etc…  He made so much money from his designs at one point he almost retired from the investigation business. 
When did he find time to do all this stuff?  When he wasn't following or videotaping someone on surveillance he was creating all this stuff on his computer while in his car.
Work a Second Job
It might not be something you love or a hobby that pays money.  If you are a private investigation business owner you might want to consider working part time for an investigation company to fill in any gaps or slow times in your business.  Companies are always looking for experience competent investigators.   It might not pay the same but you will have money coming in.
One More Thing
As a Business Owner
You can always just focus on and build your private investigation business to a point where you don't have to worry about slow times.  There is nothing wrong with that and I hope everyone can have a successful business.
The reality with this industry is that many go out of business quickly because it can be difficult to just build it up to a point where it pays the bills consistently. 
As an Employee
Something I have observed about investigation companies is that they frown on investigators that apply for unemployment during slow times in business.  I have seen this to be true with small investigation companies.
A side hustle might keep you from having to go the unemployment route.  And if your side hustle is your passion then you will be more likely to make it be a successful form of additional income.
I hope this has inspired you in some way to start your own side hustle.  If you already have one or plan on starting one I would love to hear about it in the comments below or message me through the contact page.
 Andrew